TARGET GROUP
All age group
Children + Adults
IMPACT
5000
Individuals till date
STAFF
10 + 4
Doctors + Support Staff
Objective – To provide health services to under priviliged sections of society
The Trust All India Human Development Council has been formed to provide health services to under privilege section of society and also spreading awareness of nutrition on human being in their life cycle whether they are child / adult or old age.
As Trust main objective is to make sure that every citizen of our country has reach in health services apart from cast / creed / religion it surveyed the DLF Phase –V area and its surrounding areas of Gurgaon and found it is surrounded by various high profi le hospitals which is not in the reach of the poor families having less income to pay their heavy charges of even simple illness.
Keeping in view this Socio economic problems and deeply pondering over the reason our trustee with the help of Corporate sectors having stake in the area wants to establish and maintain a charitable dispensary for all the people irrespective of cast and creed to avail the facility of medical treatment and also avail subsidised laboratory test if advised by the doctors.
What We Do

Naive People from the lower strata often fall prey to unqulaifi ed quacks practicing in their neighbourhood, which leads to their condition getting worse.
We give the underpriviliged access to qualifi ed medical practitioners, so they receive the correct diagnosis and treatment. We counsel them on good hygiene, cleanliness and proper sanitation. Through this, we have made a positive impact on the upliftment of the areas around their residence.
We do regular vaccinations and health monitoring of all our students at Maanas Shiksha. We offer free vaccinations and medical treatments to the students family members and community at large. We also provide necessary Multi- Vitamins, Calcium, Iron and Folic Acid and supplements at little to no cost.
The dispensary has a panel of 10 specialist doctors, with facilities in ophthalmology, ENT, Physiotherapy, dental, paediatrics and gynaecology. We offer consultancy at no cost to the economically weaker strata.
We help implement Government immunisation schemes for the children such as Pulse Polio Programme, Hepatitis B and other mass health programmes run by the state Govt.
If you need any Medical assistance, contact us at 9318311745 between 10am to 2pm from Mon-Sat.
We believe
" A sustainable future for th e children must include access to quality health care Services."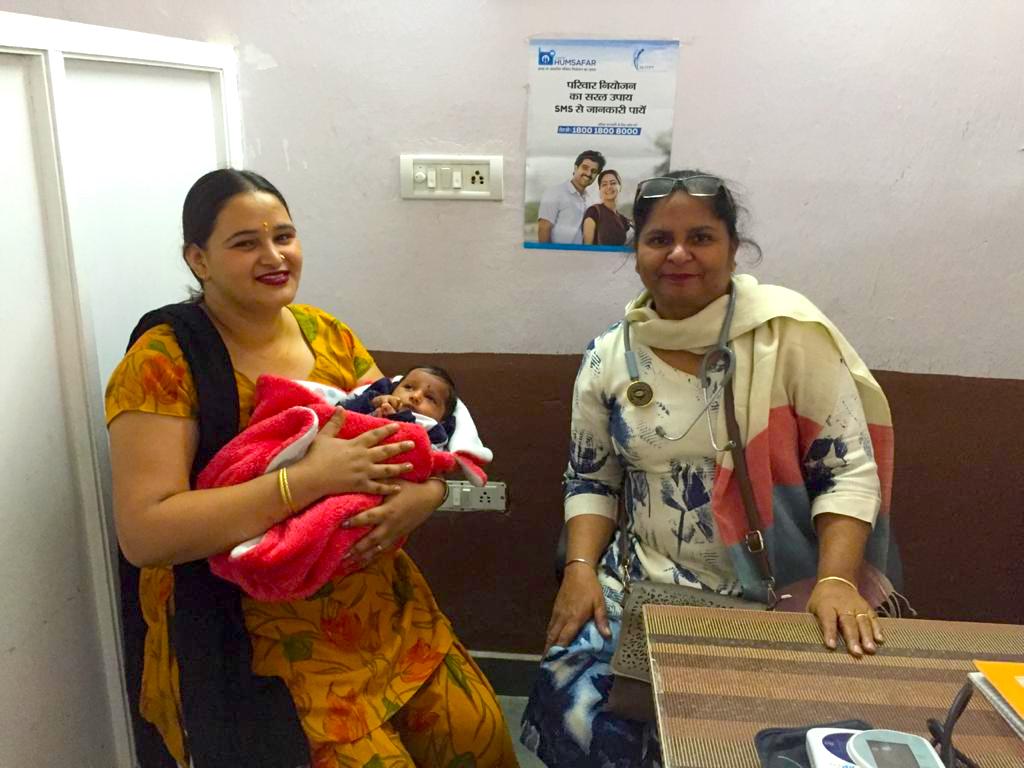 Meet Sonia

A resident of Harijan Colony, After many years of her marriage Sonia was unable to conceive. SHe visited many local doctor s but could not become pregnant. Then, she approached Dr. Parvinder Kaur at Maanas Dispensary for her treatment. Under th e timely care and treatment of Dr. Parvinder, Sonia conceived and today she is a happy moth er to Pratik, a health y tiny toddler.