MAANAS SHIKSHA

Teach and Train
Give Career Counselling
MAANAS DISPENSARY

Assist if you are a
Medical Professional
HEALTH CAMPS

Volunteer
Organize
We are enriched every time an enthusiastic volunteer comes forth to share their knowledge, and talent with us and our benefi ciaries. It would have been impossible for us to grow and scale up without the support of all our volunteers and donors.
Our school, dispensary, camps are all safe places where you will feel comfortable to interact and contribute.
SPONSOR A CHILD'S Education (yearly cost)
Rs 15,000
MAANAS SHIKSHA
PRIMARY SCHOOL
Rs 35,000
ENGLISH MEDIUM
MIDDLE SCHOOL
Rs 30,000
NATIONAL OPEN SCHOOL
TUTORING & ADMISSION -10TH
Our bright and talented students need your support in making their dreams of a good education and career a reality. Often due to lack of funds children drop out of school after middle school. Students who could have become professionals and had a prosperous future are unable to pursue their ambitions and end up in menial jobs. You can prevent this from happening by sponsoring their high school education at very nominal costs.
Rs 5000
Sponsor a meal at
MAANAS SHIKSHA
Rs 25,000
Sponsor an Event/ Tour at
MAANAS SHIKSHA
ITEMS
Laptops, Computers, Mobiles
Musical Instruments
Any Amount
No Contribution is
Too Little
Help us by donating laptops, tablets, smart phones, laboratory equipement, musical instruments, etc so more children can have access to technology and develop their skills. Support us as we upgrade to better facilities -Help us improve our infrastructure by contributing to the laboratories, ambulance, etc.
In case you are unable to contribute time due to a busy schedule, you can still help by spreading the word about us & by donating to our cause.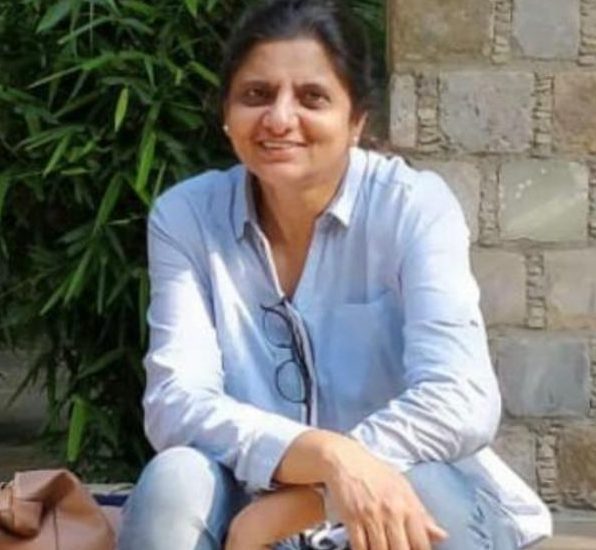 Volunteer Speak
I' have bee n associated with AIHDC sice late 2018 and am overwhlemed by th e positive impact being made by it towards providing quality education to all . I have become a dedicated voluntee r and relish being a part of th is endeavour.
-Ms. Sangeeta Goyal, Resident of Gurugram